China has become a market for global LED packaging manufacturers. All major international manufacturers are accelerating the rush to eat this piece of cake; while China's local excellent manufacturers maintain a high-speed development trend, and with the speed of consolidation, industrial concentration will gradually increase. As for Taiwanese manufacturers, they are squeezed by Chinese manufacturers, and the market share is gradually declining. How to improve product competitiveness is the most urgent problem to be solved.

The rise of Chinese LED manufacturers and Japanese and Korean patent manufacturers have smashed the Chinese market share of Taiwanese manufacturers.

According to LEDinside's latest China LED packaging market report, China's LED packaging market in 2013 was 7.2 billion US dollars, mainly composed of three camps, of which China's packaging factory market share of about 63, leading the way; and Taiwan manufacturers' performance The downturn has slipped to 9; other international companies have taken advantage of patents and won orders from many lighting manufacturers. The total market share in China is 28, making it the biggest beneficiary.

It is understood that Chinese local packaging manufacturers have developed rapidly in recent years, replacing the position of Taiwanese manufacturers in the Chinese market. In 2013, the total revenue was 4.5 billion US dollars, with an annual growth rate of 15, but the market share fell by 2 percentage points. The rapid decline in prices led to a decline in total sales revenue growth rate. From the analysis of individual manufacturers, the performance growth of manufacturers such as Mulinsen, Guoxing, Hongli, Ruifeng, etc. is far higher than the overall exhibition industry level, reflecting that the reshuffle speed of China's LED packaging industry is accelerating, and the industrial concentration will gradually increase. .

On the other hand, due to the rapid development of Chinese manufacturers, the performance of Taiwan's LED packaging manufacturers is relatively low. In 2013, the total revenue of Taiwanese manufacturers in China was US$638 million, with an annual reduction rate of 1, while the market share decreased from 11 in 2012 to 9.

In 2013, international LED packaging manufacturers such as Europe, the United States, Japan and South Korea had a total revenue of 2 billion US dollars in the Chinese market, with an annual growth rate of 40. Among them, Seoul Semiconductor and Japan Nichia Chemical performed best. China is a major exporter of LED lighting products. When products are exported to Japan, Europe and the United States, the overall performance requirements of LED lighting components are high. Together with patent issues, international manufacturers have absolute advantages in the high-end market of LED lighting components. The advantages.

China is also a major OEM of LED lighting products. Many international lighting manufacturers are looking for foundries in China. International LED packaging manufacturers are gradually increasing the promotion of the Chinese market, and the proportion of revenue in China is gradually increasing.

Tamping Rammer is perfectly balanced to deliver hard hitting compaction as well operator comfort delivering low noise and vibration to the operator.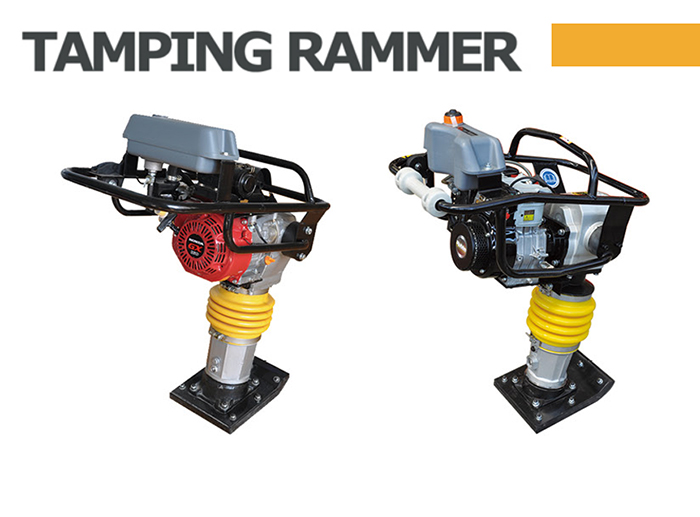 Tamping Rammer Features:

-Reliable four stoke engine delivers low emission and noise;

-Ingenious throttle lever for smooth operation;

-Heavy shock mount system reduces hand-arm vibration and improves operator comfort;

-Durable plastic oil tank offers longer life and rust-free;

-Laminated wood and steel shoe absorbs and withstands vibration shock;

-Protective top frame cover eliminates possible damage to the engine.

Tamping Rammer

Tamping Rammer,Pneumatic Rammer,Rammer Compactor,Vibratory Tamping Rammer

Jining Furuide Machinery Manufacturing Co., Ltd. , http://www.furdroller.com