In the first quarter of this year, the volume increase is still one of the main styles in the field of LED packaging in China, especially in the two major markets of packaging accessories silica gel and phosphor.

According to the latest data from the High-tech LED Industry Research Institute (GLII), the scale of China's LED packaging industry reached 13.72 billion yuan in the first quarter of 2014, a year-on-year increase of 23.2. The industry has shown a boom in production and sales.

Despite this, because the overall demand for packaging companies is relatively large, the price has dropped by nearly 50%. In 2013, Gao Yonggong LED exhibitor brand Huizhou Jieguo Electronics General Manager Chen Yongsheng said that the company's average monthly shipments were 10 tons last year. Left and right, by March this year, orders increased to 16 tons, especially high-definition silicone, stocking can not catch up with the goods.

It is understood that the price of mainstream domestically produced silica gel in the market in 2013 is around 1,000 yuan, and the first-line imported brands Dow Corning and Shin-Etsu are around 2,500.

In 2013, Gao Dagong LED exhibitor brand Hengda New Materials LED project manager He Daxian also said that the packaging manufacturers have increased the price of the devices, but the price of the accessories has to be reduced accordingly. The price of high-definition silicone has dropped to 500 yuan or even lower this year, and Dow Corning's estimate is 1,000 yuan.

Intense price competition has forced some glue companies to adopt unconventional sales methods, such as the out-of-risk red line.

The minimum loan period in the industry is now 60 days, but some companies have extended to 75 days or even longer in order to grab customers. Chen Yongsheng said that in this way, the focus of everyone's competition is concentrated on the hard power of enterprises, which will also indicate that a large number of enterprises with poor strength will be eliminated in the packaging accessories industry this year.

In fact, according to GLII statistics, 40 to 50 LED silicone manufacturers in the past few years have seen less than 10 in the market.

Phosphors, one of the important excipients for packaging, have also encountered the same dilemma.

In 2013, the high-tech LED exhibition exhibitor brand Rare Earth senior engineer said in summer that their phosphor shipments almost doubled this year, but the price also dropped rapidly, especially the yellow powder with relatively low technical threshold. More than 50.

It is not difficult to see that China's LED packaging accessories industry is experiencing a wave of shuffling.

In order to help LED companies to successfully cross this wave of shuffling and build a platform for resource information exchange, Gaogong LED once again invited the LED industry's excellent supply chain enterprises. The 2014 Gaogong LED Lighting Exhibition will be held on September 26-28. Guangzhou Pazhou Canton Fair Exhibition Hall was staged.

This year's exhibition will be the new service concept of the most satisfactory exhibition for exhibitors. It will not only continue to find good products for the industry, but also the selection criteria for good suppliers. At the same time, this year will also add robot zones for LED automation equipment manufacturers. More excellent parts suppliers, for LED lighting source and lighting manufacturers to introduce more excellent production line intelligent automation upgrade solutions.




Blister forming machine application

Blister forming machine is suitable for PVC, PE, PET, PETG, PP, PC, PS, HIPS, APET and so on , the machine furnace produce heat to soften the plastic sheet, then vacuum pump sucks the plastic sheet down to the forming mould area to finish the forming, different forming mould enable to have different forming shape
It`s suitable for the blister packaging in toys, hardware, food, electronic products, medicine, commodity, etc.




Advantages of blister forming machine

1. The second mode.

2. Vibratuion demould.

3. Delay vacuum.

4. Electric pull of.

5. Province electricity save material.

6. Can work for 24 hours.

7. Heating sysrem indepenfent control.

8. The imported high quality brand electrical accessories.

9. Length,width can be flexible fine – tuning.

10. Reduce the cost to improve efficiency.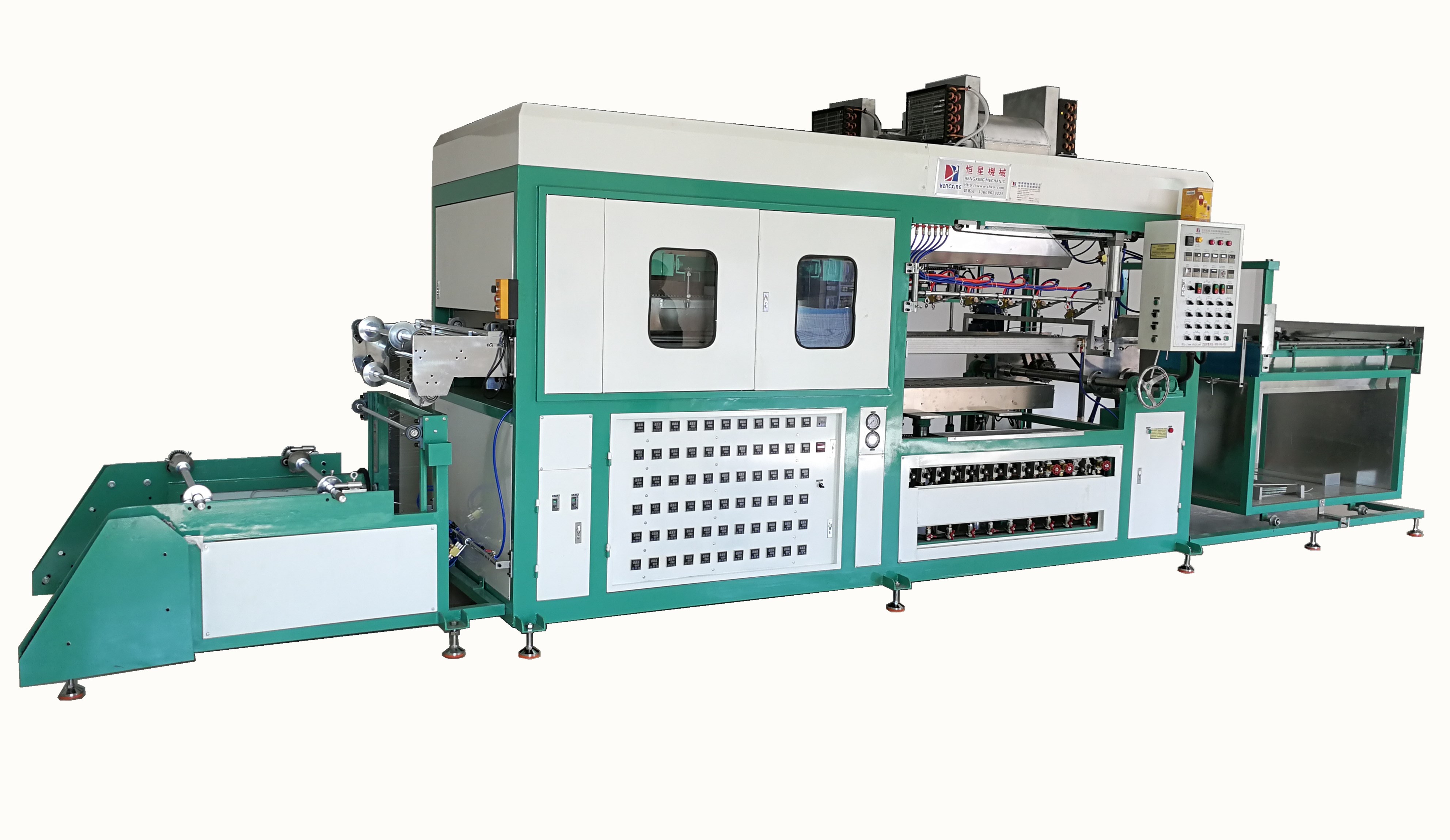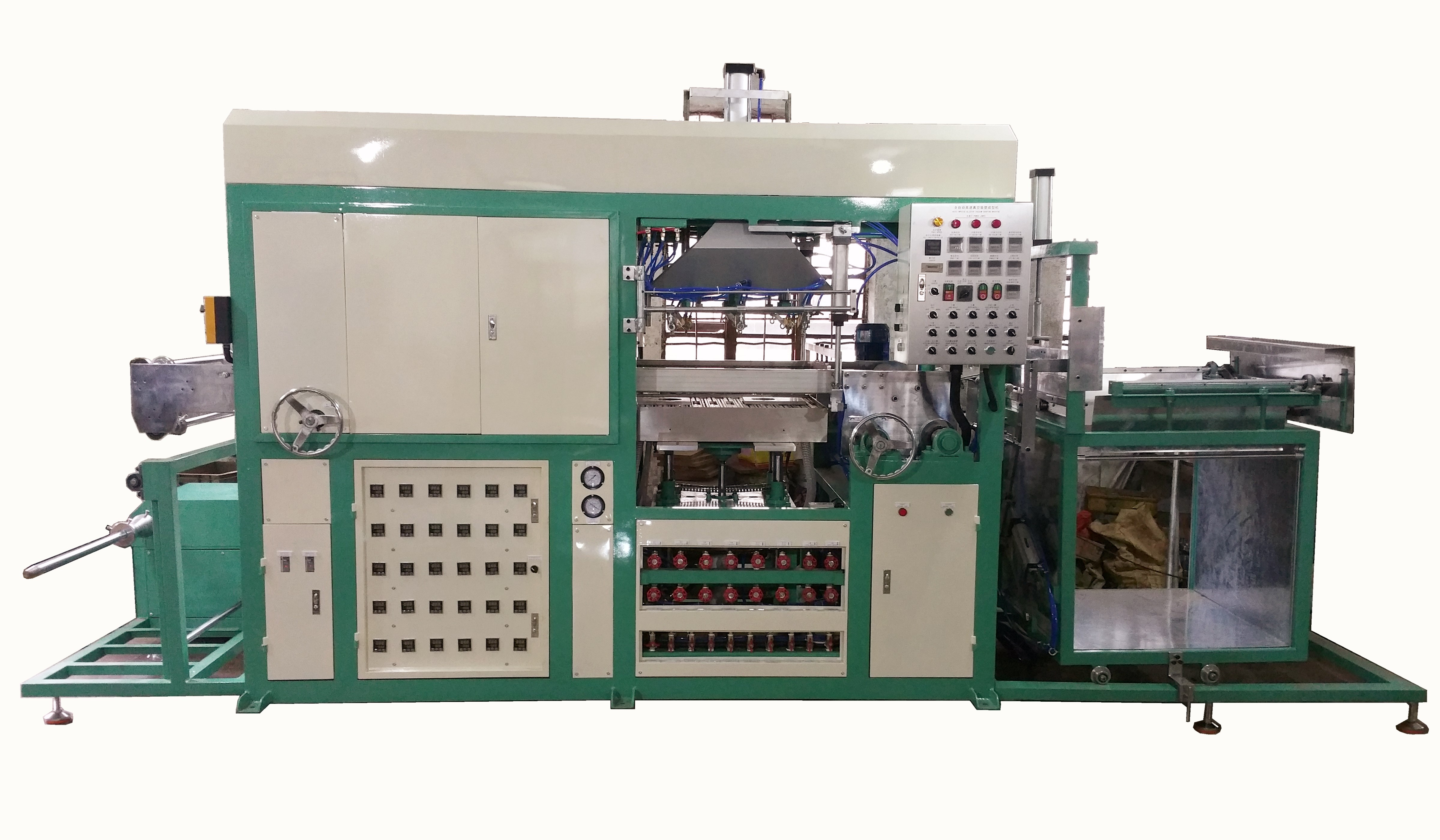 Blister Forming Machine

Blister Forming Machine,Vacuum Blister Forming Machine,Manual Blister Forming Machine,PVC Blister Forming Machine

ShenZhen Hengxing Machinery Factory , http://www.szchxjx.com